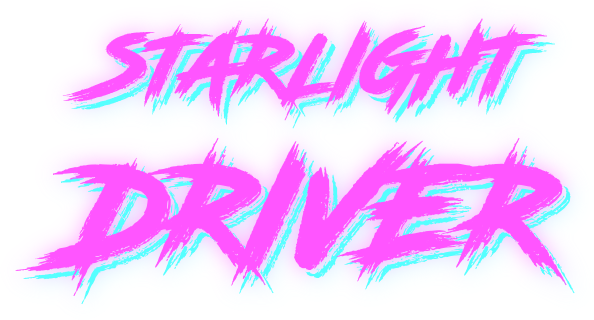 Starlight Driver
Description
Starlight Driver is an action game where you need to grab and deliver packages at the core station to overload it as fast as possible.
Keyboard controls
Left and right arrow keys - Steer left and right
Up arrow key - Accelerate
Down arrow key - Brake
Xbox gamepad controls
Left and right dpad buttons - Steer left and right
Up dpad button - Accelerate
Down dpad button - Brake
How to play
Use the arrow keys to drive the spaceship and grab then deliver five packages, overloading the core station and beating the game as fast as possible.
Credits
Mateus Sales (@BonzerKitten7) - Art and code
Fractal Man (fractalmanmusic) - Music
Epidemic Sound (@epidemicsound) - SFX
Support me
Comments
Log in with itch.io to leave a comment.
This is cool! I like the aesthetics and music.
Thank you so so much for the kind words, MRTsquared! I'm glad you enjoyed the overall experience, because i tried really hard create that retro "environment".